Job Description
As our Casino Coordinator you are a passionate and busy person whose main task is to get the daily routines running smoothly for our Casino product with plenty of juicy sub-tasks. You'll make sure our brands have all the games and tools needed to be successful.
You will be working with our existing and new partners, making sure the best games are chosen and delivered to the sites. While communicating with our 20+ brands on what product would fit them best. If and when issues arise you will identify them and escalate and coordinate between internal and external partners to get them solved.
You have an excellent eye for detail and seek improvements to increase efficiency for campaign set ups and execution within the team. Working in a busy environment keeps you going. You love to take on new challenges!
What does a typical week look like for you?
Creating game release tasks for new games including graphics orders
Activating casino games on the site
Testing games and troubleshooting problems as well as helping the providers or our tech team to fix any possible issues when necessary
Making sure our Compliance team has all necessary information and documentation for all games and providers.
Informing relevant stakeholders of upcoming Network Campaigns
Reporting game related issues to the platform provider (Xcaliber) using technical project management tools
Reporting issues to game providers
Assist the Compliance team with Casino related tasks during internal and external audits
Make sure we have all relevant certificates and documentation for all games ahead of each release
Keep the Compliance library (drive) updated with all relevant information per jurisdiction
Platform coordination between our two platforms
Supporting product owners on both our platforms
Technical escalations from external partners and internal teams
Product placement and promotions
Creating lists of centrally suggested highlighted games
Controlling the new games and soft games filters
Creating central game rooms (old bundles)
Creating and maintaining documentation about all the possible bonus types, tournaments, campaigns, achievements, triggers, etc…
Ad hoc issues, stats, competitor benchmarking and reporting
Global KPI reporting
Requirements
Having worked in the industry, you have a good knowledge of online casino games with strong analytical and numerical skills. You can solve problems & make good decisions quickly in order to avoid risks for the business and have the ability to cope under pressure.
When things are complicated you can explain them in a simple & concise way to your team members & colleagues. Your positive attitude is a motivator for those around you, which makes you a strong addition to the team. You have a good eye for detail, organisational skills and experience using office suite. What's most important is that you have a true passion for online casino and a good knowledge of casino providers!
Here is the team in Malta you will be working alongside: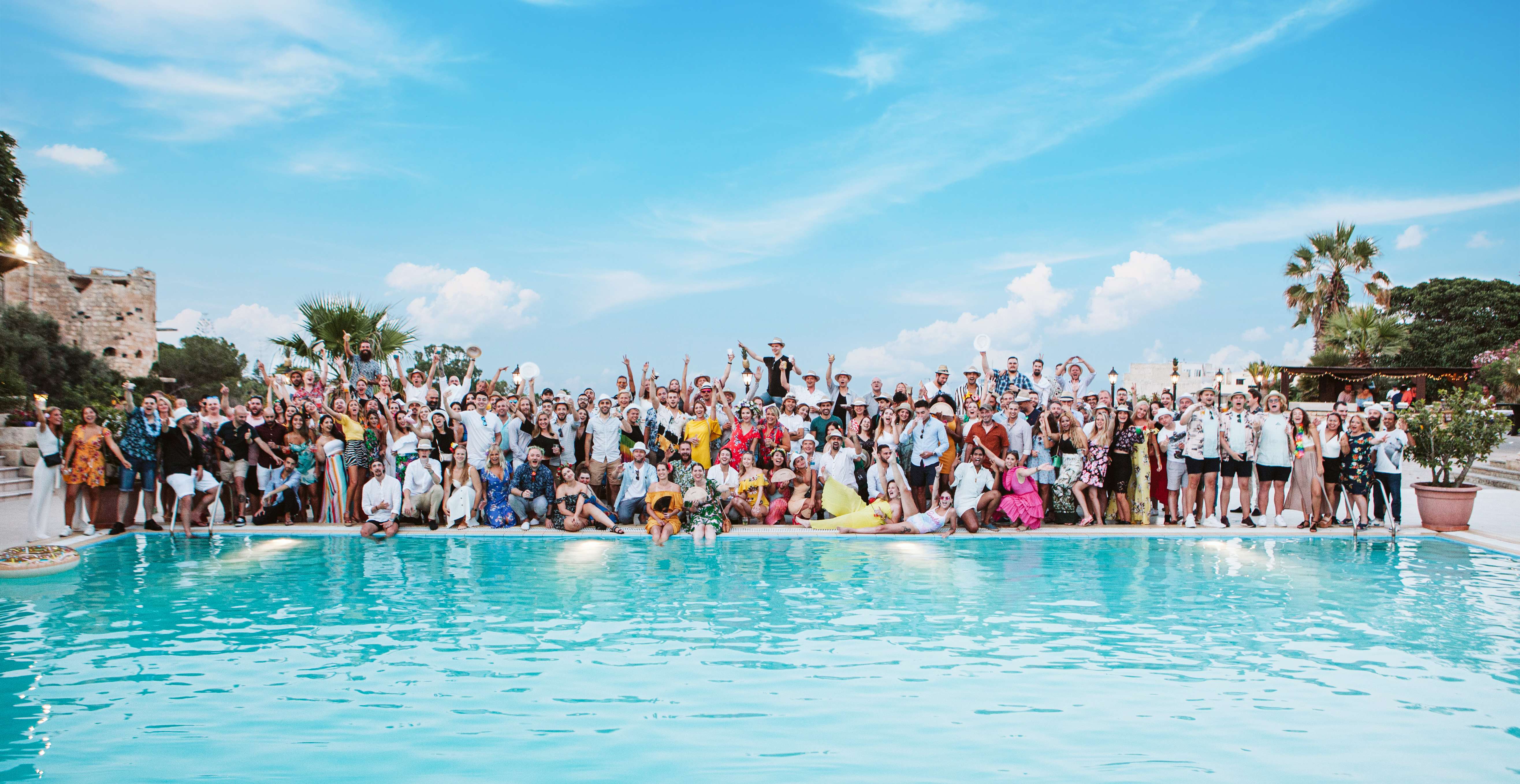 Benefits
At ComeOn Group we put a lot of trust in every individual, we know that if we get the tools and space to do what we do best, we will be both happy and deliver great things. This is why we have some of the greatest minds in the industry working here.
Working hard also means that we need to be able to recharge our batteries once in a while, this is the reason why we want our office atmosphere to be relaxed and cosy, come by and challenge us in a game of ping pong or Fifa and if you're not into that, a studio session at the local gym or a cold drink from the fridge on a Friday late afternoon might be your type of melody.
I'm interested, what do I do next?
Waste no time and complete your application expressing your interest and why you want to work for us today, we like individuality so let your personality come through!
Applications might take a few weeks to review so please stay cool. We shall get back to you 😉
Are you curious how we roll here at ComeOn Group!? Check it out here!
If you want to learn how we act in compliance with the GDPR, you can access our Recruitment Privacy Notice here.