Job Description
ComeOn Group is looking for a Casino Product Manager to deliver the best Casino offering in the industry. Reporting into the Head of Casino RNG, you will be responsible for all daily operations and will be managing a team of talented Casino Coordinators. You will be responsible to manage, nurture and improve relationships with providers, games selection, CS escalation whilst constantly digging deep to optimize product performance to exceed casino KPIs.
This is a Key role for ComeOn Group and a great opportunity which doesn't come to the market very often! You will be a very important asset for product growth in existing and new areas and will be responsible for the casino product across all brands and markets. So if you love casino games and have a profound knowledge of the casino product and market … ComeOn Group is the right place for you!
So, lets break it down a bit.. What will you get up to day to day?
Manage a team of Casino Coordinators and ensure that the casino product offering is aligned with company objectives
Manage the development and ownership of the roadmap, including prioritization and negotiation of launch timeframes with project management and development teams
Daily communication with various departments and third parties to ensure operation is running smoothly
Maintain the integrity, performance and compliance of the Casino products within regulated markets
Regularly conduct and publish market intelligence and competitive analysis in order to identify areas of opportunity, change and improvement. Implement new commercial opportunities for the Casino product based on findings
Be responsible for the Casino portfolio management, by regularly analysing games performance, managing underperforming games and overall game positioning across all devices, as well as actively support the games and supplier selection process
Ensure that relevant communication such as upcoming game releases, campaigns and more is being shared across various departments
Work closely with other operational teams in order to improve user experience and enhance the company's competitive position across different markets
Create targets for building the business using companywide KPI's
Ultimately, be the Casino Ambassador within the organisation!
Requirements
What's your background?
You come with 2+ years experience in managing an online Casino product, and are results-oriented and customer focused by nature. You are passionate about games and customer experience and have proven previous leadership and managerial skills. You are analytical and have a proven track-record of understanding and evaluating data backed with an extensive understanding of the online casino industry. We expect you have experience working with third party suppliers as well as in building and delivering presentations to internal and external stakeholders. What's more, you have excellent written and verbal communication skills, with a 'can-do' attitude and positive mindset! If you have a strong network within the industry and are knowledgeable about slots and games this would be considered a plus!
Here is the team in Malta you will be working alongside: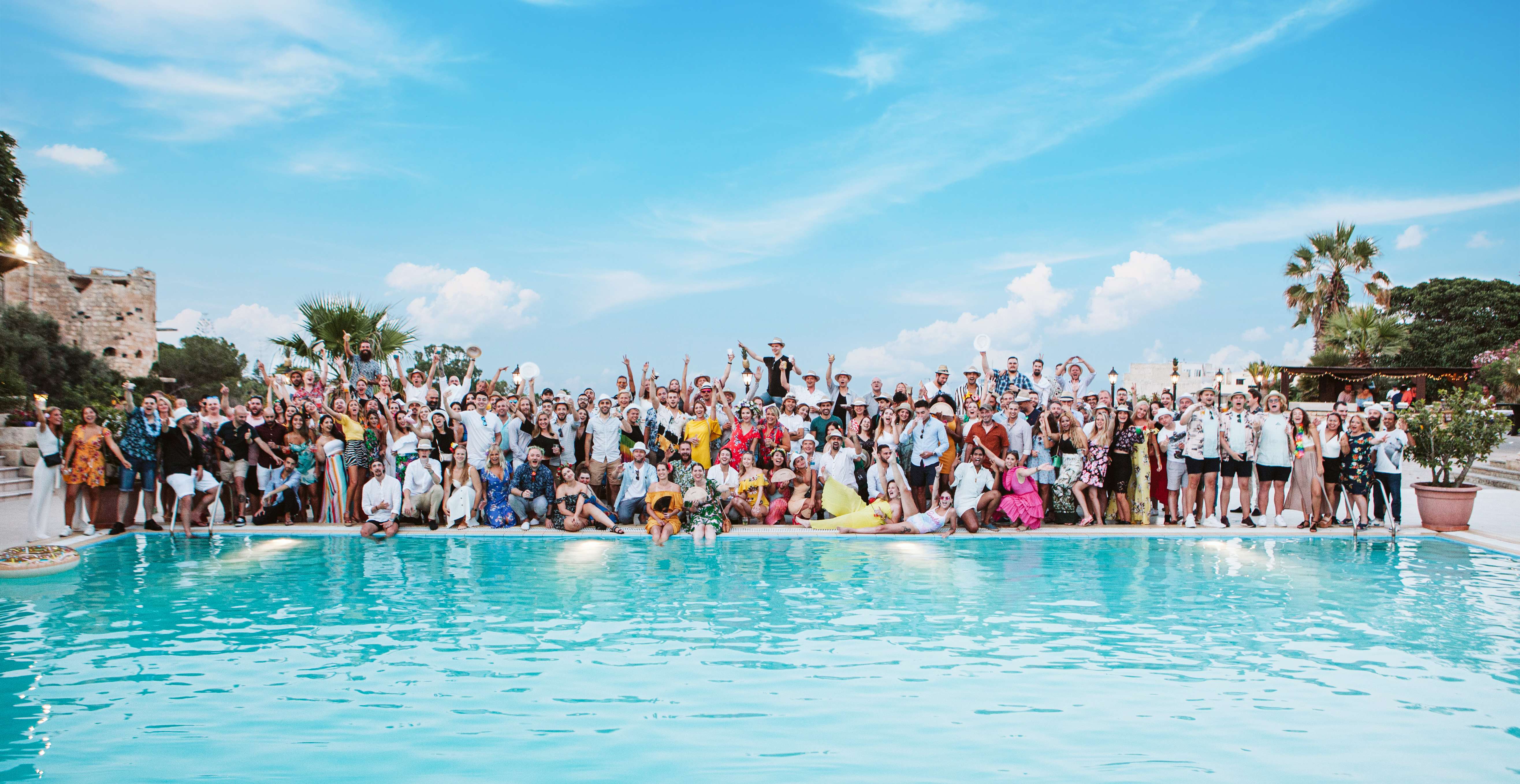 Benefits
At ComeOn Group we put a lot of trust in every individual, we know that if we get the tools and space to do what we do best, we will be both happy and deliver great things. This is why we have some of the greatest minds in the industry working here! We focus on team-work, innovation, creativity and having fun, that's why our values tell us how we should get things done!
Additionally we've got:
Wellness Allowance
Private healthcare
Bonus scheme
Team Events
Hybrid Set up
These benefits are subject to change & may be limited due to Covid-19.
I'm interested, what do I do next?
Waste no time and complete your application expressing your interest and why you want to work for us today, we like individuality so let your personality come through!
Applications might take a few weeks to review so please stay cool. We shall get back to you 😉
Are you curious how we roll!? Check it out here!
If you want to learn how we act in compliance with the GDPR, you can access our Recruitment Privacy Notice here.