Job Description
Love number crunching, problem solving & focusing on the customer? Then the Data Analyst role in our analytics team may be for you..! Reporting to the Analytics Manager, this is a position that requires a highly professional and organised individual acting as a support function for the Analytics team covering: central analytics (where this position lies), marketing analytics, campaign analytics, product analytics and site analytics.
What will you get up to day to day?
You will be supporting the production of management reports, whilst maintaining and improving current reporting structures. You will create new reports both on a regular and on an ad-hoc basis. Using Tableau, you will build automated front end tools and reports as well as carry out Data Reconciliations. What's more, you will be undertaking data analysis to support business initiatives whilst communicating the findings throughout the organisation. Through in-depth customer behaviour analytics you will use data analysis for our profitability, whilst further driving our business forward. You will have the opportunity to delve and explore large databases and question things to make improvements as well as carry out other ad hoc duties required by the Analytics Team!
Requirements
What's your background to excel at this?
You are analytical and inquisitive, with a good level of MS Excel and Tableau. What's more, if you have worked with SQL and come with experience in a similar role within iGaming, we would consider this a plus! You have good interpersonal skills and the ability to understand business needs and also able challenge the question that is being posed, to make further improvements. You have a logical and inquisitive mind with an excellent attention to detail, able to pick up new data tools/concepts quickly! With your good communication skills you have the ability to present data in a compelling way whilst being accustomed to working in a fast-paced environment. You are easily adaptable and demonstrate flexibility in juggling priorities and multi-tasking. Of course we expect you have a great passion for data analytics and understand the commercial benefits of it, being an enthusiastic, self-disciplined and motivated team player!
Here is the team in Malta you will be working alongside: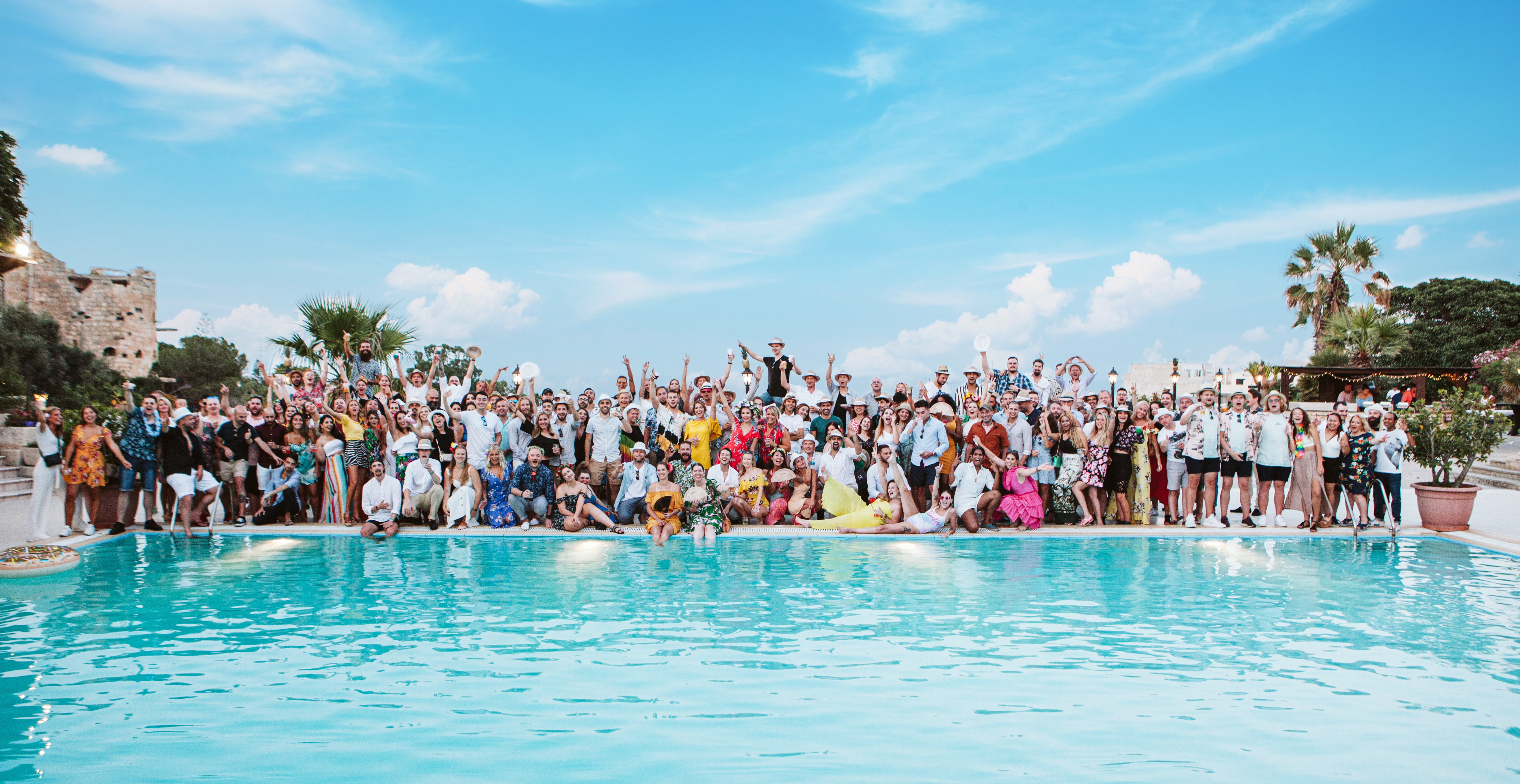 Benefits
At ComeOn Group we put a lot of trust in every individual, we know that if we get the tools and space to do what we do best, we will be both happy and deliver great things. This is why we have some of the greatest minds in the industry working here! We focus on team-work, innovation, creativity and having fun, that's why our values tell us how we should get things done!
Additionally we've got:
Wellness Allowance
Private healthcare
Bonus scheme
Team Events
Hybrid Office Set up
These benefits are subject to change & may be limited due to Covid-19.
I'm interested, what do I do next?
Waste no time and send your application expressing your interest and why you want to work for us today by sending your CV and cover letter and applying here below.
Applications might take a few weeks to review so please stay cool. We shall get back to you 😉
Are you curious how we roll!? Check it out here!
If you want to learn how we act in compliance with the GDPR, you can access our Recruitment Privacy Notice here.