Job Description
ComeOn Group is looking for a Director of Casino to deliver the best Casino offering in the industry! Within this new and exciting role, you will report into the CPO and will be responsible for all aspects of the Casino KPIs, daily operations, product roadmap, product marketing and live casino.
Alongside managing the Casino team, you will lead the Casino strategy for product growth in both new and existing areas and will be responsible for the product across all brands and markets. You will fully own the vision and the casino roadmap making the best use of the dedicated tech resources we have for casino.
Your role will include managing and improving relationships with providers and constantly digging deeper to optimize product performance to exceed gaming KPIs. What's more, you will lead the exclusive game's strategy and be responsible of deliver bespoke/exclusive games for our customers.
This role is Key within the Group and a fantastic opportunity which doesn't come to the market so often! So if you love casino games, you have a profound knowledge of the casino market and have a data-driven business mindset… ComeOn Group is the right place for you!
So, lets break it down a bit.. What will you get up to day to day?
Hold full ownership of the Casino product strategy and roadmap across all brands and markets
Responsible for Casino GGR, KPIs, 3rd party' relationships and contract negotiations
Manage a highly talented casino team (product management, live casino, product marketing, exclusive games)
Ensure that the Casino Product's offering (lobby, games, tools and promotions) is in line with customer expectations and aligned with the country objectives as well as being synchronised with local markets
Analyse the Group's current position, optimise the casino offering, maintain a strong understanding of the competitor landscape, market movements and opportunities
Dive into big data to analyse and evaluate casino product activity, such as game releases
Identify opportunities in the markets and recommend actions required to stay ahead of competitors
Responsible for creating an exclusive games proposition, including own game development possibilities
Work with compliance and suppliers to ensure our respective casinos are always fully compliant
Oversee any product and game launch plans and ensure that project deadlines & key milestones are met
Align internally with relevant stakeholders and be an interface when discussing competitive position with brand managers, Country Managers, CRM, marketing
Set goals and KPIs, report on monthly performances and deliver presentations when needed
Requirements
What's your background?
You come with a minimum of 3 years experience in managing an online Casino product as a Head of Casino or Senior Product Manager. You are results-oriented and customer focused with proven managerial experience. You are passionate about games and customer experience, have previous leadership and managerial skills as well as an analytical mind-set enabling you to understand and evaluate data. Your experience has provided you with an extensive understanding of the online casino industry and you also have experience working with third party suppliers. You are a strong communicator with excellent written and verbal English communication skills, confident with building and delivering presentations to internal and external stakeholders. You are a leader through action, with a 'can-do' attitude and positive mind-set, happy to roll up your sleeves and help out the team as needed!
Here is the team in Malta you will be working alongside: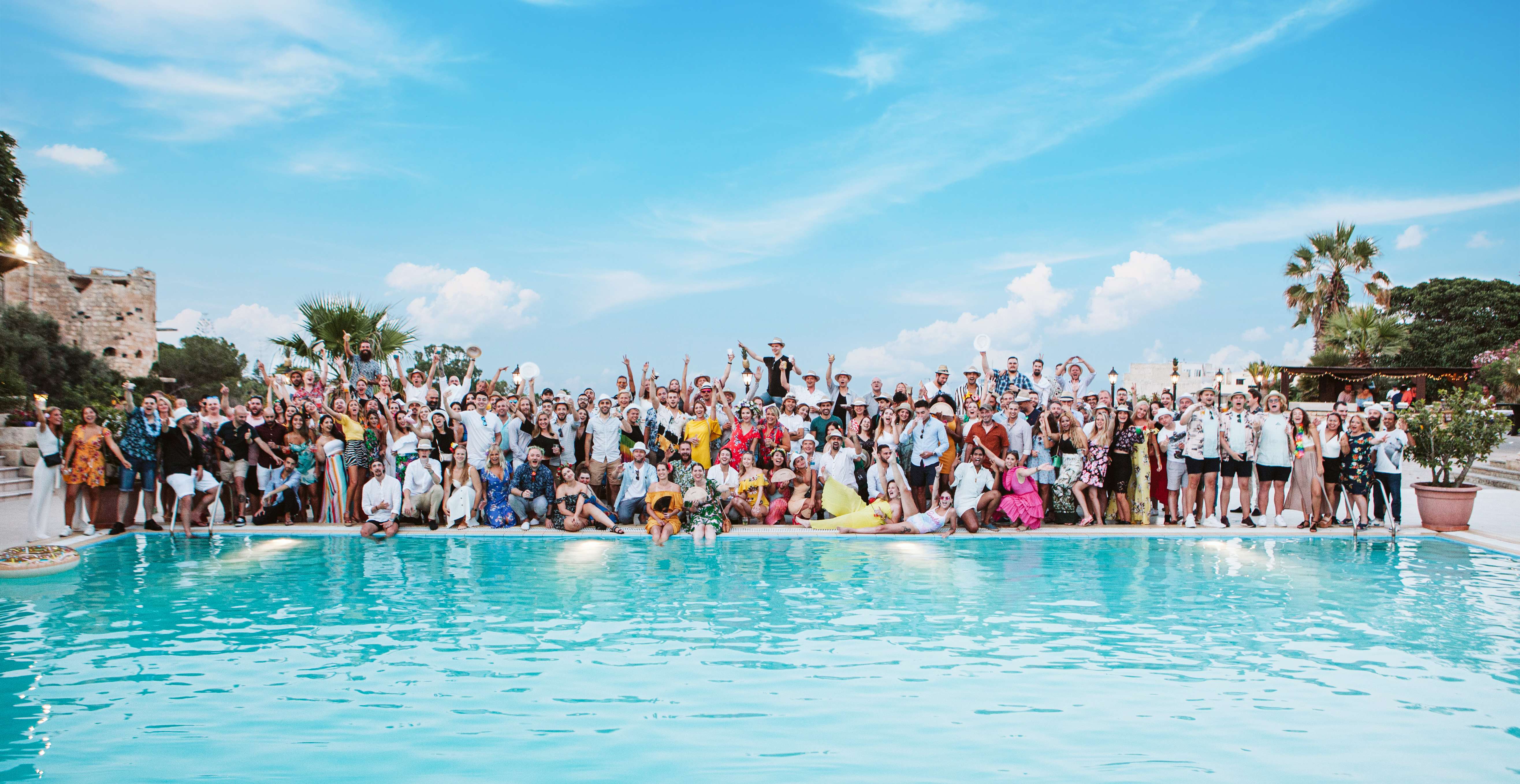 Benefits
At ComeOn Group we put a lot of trust in every individual, we know that if we get the tools and space to do what we do best, we will be both happy and deliver great things. This is why we have some of the greatest minds in the industry working here! We focus on team-work, innovation, creativity and having fun, that's why our values tell us how we should get things done!
Additionally we've got:
Wellness Allowance
Private healthcare
Bonus scheme
Team Events
Hybrid Set up
These benefits are subject to change & may be limited due to Covid-19.
I'm interested, what do I do next?
Waste no time and complete your application expressing your interest and why you want to work for us today, we like individuality so let your personality come through!
Applications might take a few weeks to review so please stay cool. We shall get back to you 😉
Are you curious how we roll!? Check it out here!
If you want to learn how we act in compliance with the GDPR, you can access our Recruitment Privacy Notice here.