Job Description
We are looking for an experienced leader with a passion for online gaming to join us as our new Head Of Affiliation! As our new Head Of Affiliation you will report into the Chief Marketing Officer, and will be responsible for the growth and development of our Affiliation channel across all brands and markets. We are looking for a star who will drive our affiliation 2.0 strategy forward with a focus on ROI. As a part of marketing team, the role will be a key driver and benefiter of our propriety affiliation and marketing system, Omarsys, which has been a great competitive advantage. If you have the passion and curiosity for going granular and reviewing campaigns whilst having the ability to look holistically across all affiliation partners; if you have the desire to manage teams and implement process improvements whilst also empowering the team to develop their own approaches; if you have the growth mindset to continually explore opportunities for incrementality whilst not losing sight of existing partner marginal growth opportunities… then this is the right role for you! The role engages with several internal and external stakeholders on a daily basis which requires superb management skills. You will lead strategic and tactical efforts aimed at enabling the most optimal and efficient affiliation performance.
What will your responsibilities be?
• Improve the existing affiliate program by creating and executing the affiliate 2.0 strategy
• Responsible for the Affiliate targets, to meet the company's objectives and ROI guidelines
• Ensure that the Affiliate business is run in the highest level of compliance with regulations and best practices specific to each market
• Own our in-house affiliate system roadmap to deliver real time optimisation capabilities
• Nurture existing affiliates to deliver incremental revenue month on month, and negotiating bespoke commercial deals
• Monitor, track and evaluate all affiliate marketing activity
• Own and manage affiliate budget for all brands and markets
• Work with the design and brand teams to deliver marketing assets that optimise acquisition marketing opportunities via affiliate sites
• Create quarterly affiliate promotions and incentives to keep existing affiliates actively promoting our sites
• Full optimisation cycle of the affiliate channel including:
• Analysis and adjustment of pricing structure
• Development of creative strategies
• Launch and roll out of affiliate campaigns
• Partner analysis and partner support
• Market and competitor analysis
• Driving data initiatives together with our internal affiliate platform & BI team to insure that we offer the best solutions for our partners
Here is the team in Malta you will be working alongside: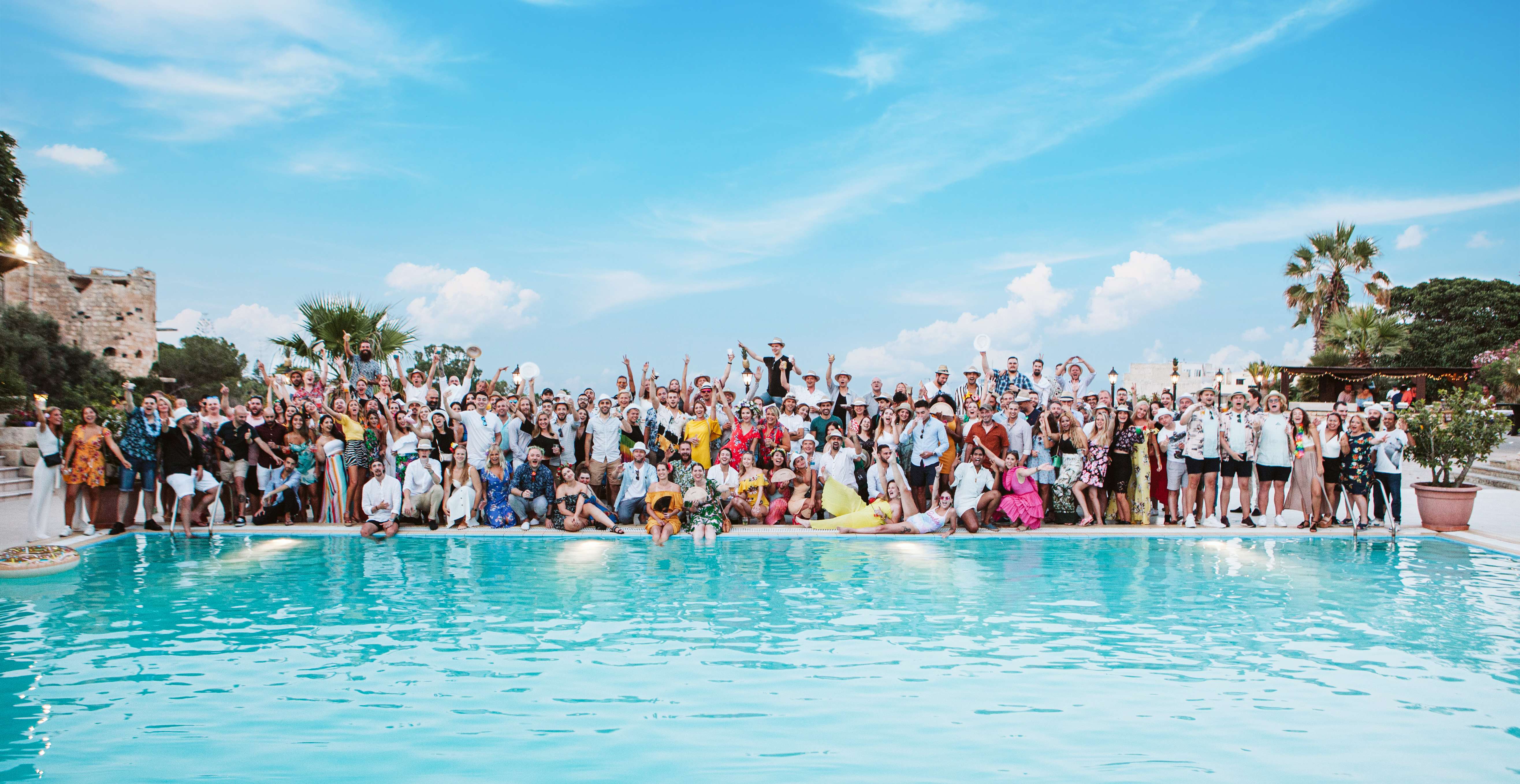 Requirements
We expect you'll Bring these Skills and Strengths to the Table!

Bachelor's degree or similar in Marketing, Business Administration, Information Technology, Computer Science or related field.
In-depth knowledge of Digital Marketing/Affiliation and at least 5 years of working experience in a key marketing position.
Excellent team building skills and proven experience of leading diverse and successful teams
Strong analytical, planning skills, negotiation and social skills
Data-oriented, result-driven, and self-motivated with high energy
Excellent knowledge of data-driven LTV and ROI analysis, cohort analysis, reporting, and short/long term budgeting.
A people's person with an "enabling management style".
Experience working with Tableau and or Power BI is positive but not an absolute requirement.
Curious mindset and proven experience of solving complex problems
Very strong presentation & story telling skills (both written and verbal) with the ability of simplifying complex problems and data sets to develop data- led stories to influence stakeholders
Fluent in English; both verbal and written, and preferably also another European language.
Entrepreneurial spirit and eager to grow your career in a fast- paced environment
Benefits
At ComeOn Group we put a lot of trust in every individual, we know that if we get the tools and space to do what we do best, we will be both happy and deliver great things. This is why we have some of the greatest minds in the industry working here! We focus on team-work, innovation, creativity and having fun, that's why our values tell us how we should get things done!
Additionally we've got:
Wellness Allowance
Private healthcare
Bonus scheme
Team Events
Hybrid Set up
These benefits are subject to change & may be limited due to Covid-19.
I'm interested, what do I do next?
Waste no time and complete your application expressing your interest and why you want to work for us today, we like individuality so let your personality come through!
Applications might take a few weeks to review so please stay cool. We shall get back to you 😉
Are you curious how we roll!? Check it out here!
If you want to learn how we act in compliance with the GDPR, you can access our Recruitment Privacy Notice here.