Job Description
Based in sunny Malta, this role as Legal Counsel will support the legal requirements of the business and you will advise on a variety of corporate, commercial, employment and regulatory matters. Attention to detail and the ability and confidence to work autonomously are essential. You will need to have an understanding of all commercial implications and will be part of the legal team and work in close collaboration with other key stakeholders within the business. This is an exciting time to join our passionate Legal team, with opportunities to learn and grow within ComeOn Group!
Responsibilities will include:
Drafting, negotiating and reviewing commercial contracts within a multi-jurisdictional scope
Advising marketing, customer services and technology departments with regard to legal requirements that apply to the content in advertising, promotions, competitions, electronic marketing, data capture, data processing and customer research and analysis
Research into multi-national regulatory regimes and risk management. The Group is constantly appraising new product and territorial expansion opportunities due to the fact the online gaming industry is still embryonic and evolving at a fast pace. Regular regulatory and compliance updates to the business will be required.
Corporate law matters
Advising on employment law matters
Provide effective legal advice and support across the business
Maintenance of good corporate governance together with the corporate team
Maintenance of good corporate governance together with the corporate team.
Generally ensuring business needs meet legal obligations
Drafting, updating and maintaining internal policies along with other stakeholders
Requirements
A little bit about your background:
You hold a European Law Degree, are trained in Maltese Law and come with 2+ years post qualified working experience, preferably at a law firm or as an in-house lawyer. You are business focused, practical and commercial facing and feel comfortable working with a significant amount of autonomy, as well as proactively within a team. You have previous experience working with commercial contracts, software IP, M&A and licensing. If you have previously worked within online gaming, this would be considered a plus!
Here is the team in Malta you will be working alongside: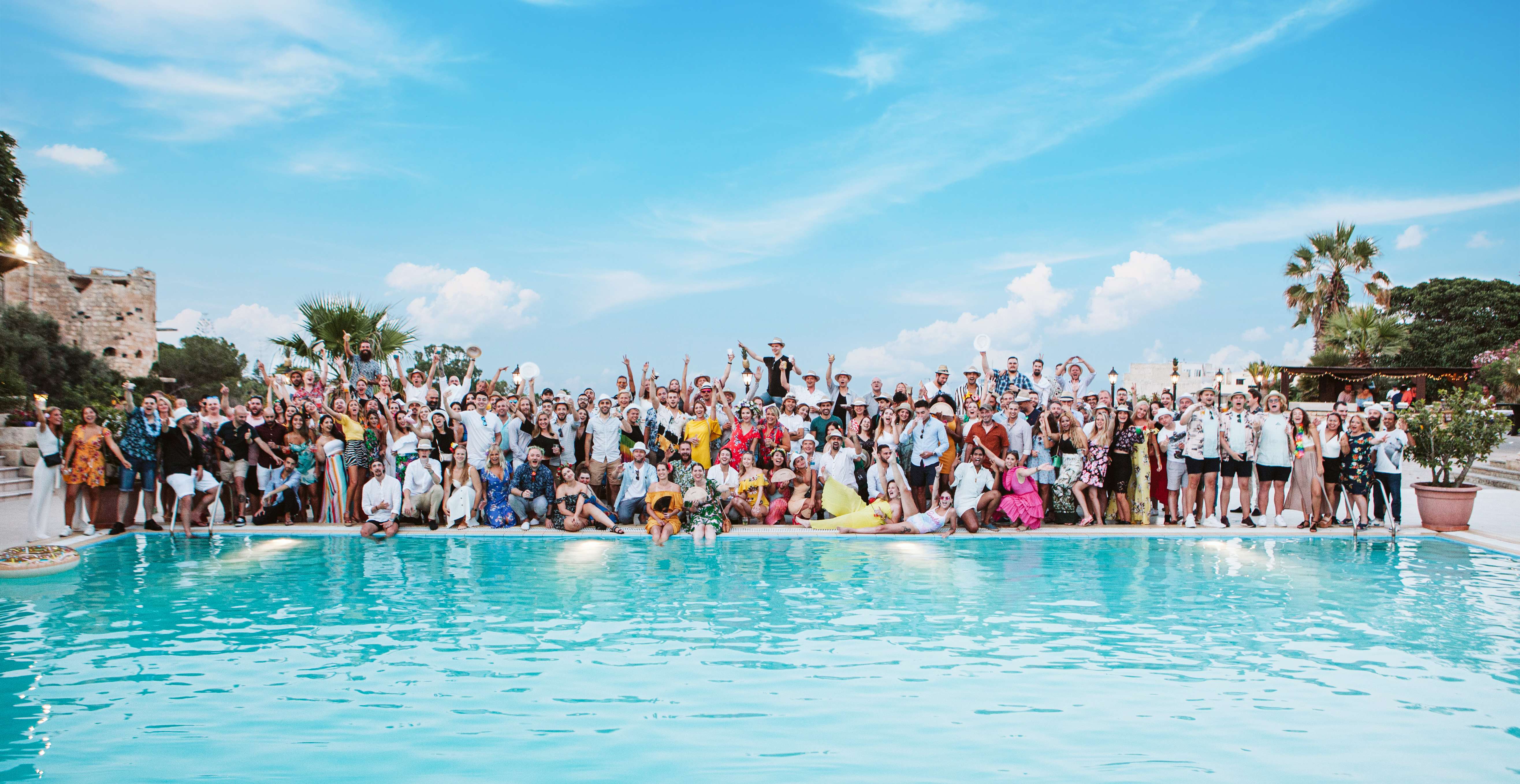 Benefits
At ComeOn Group we put a lot of trust in every individual, we know that if we get the tools and space to do what we do best, we will be both happy and deliver great things. This is why we have some of the greatest minds in the industry working here! We focus on team-work, innovation, creativity and having fun, that's why our values tell us how we should get things done!
Additionally we've got:
Wellness Allowance
Private healthcare
Bonus scheme
Team Events
Hybrid Office Set up
These benefits are subject to change & may be limited due to Covid-19.
I'm interested, what do I do next?
Waste no time and complete your application expressing your interest and why you want to work for us today, we like individuality so let your personality come through!
Applications might take a few weeks to review so please stay cool. We shall get back to you 😉
Are you curious how we roll!? Check it out here!
If you want to learn how we act in compliance with the GDPR, you can access our Recruitment Privacy Notice here.