Job Description
We are looking for a talented and passionate Paid Search Executive to join our growing central acquisition team. Reporting into PPC Manager, the Paid Search Executive will focus on mobile lead generation activities, including setting up and monetizing successful Google & Apple search ad campaigns. So if you are passionate about online marketing, have a 'can do' attitude and are a creative thinker, this role could be just for you!
*We would be happy to provide mobile app advertising training to the candidates with minimum of 1 year paid search experience.*
What will your day to day look like?
Create and execute strategies for local and global marketing campaigns
Day-by-day hands-on optimisation of PPC mobile campaigns including keyword research, bid management, ad creative testing, and budget allocation
Collaborate with Brand Managers and with your team to maximize the effectiveness of ad spend, as well as getting to test the latest features available
Proactively maintain high levels of up-to-date knowledge of best practices and strategies for Paid Search in the organization and apply in the business where applicable
Ensure that the technical infrastructure is in place to provide optimal tracking and reporting
Generate meaningful weekly and monthly reports for all major metrics, goals tracking, revenue tracking, and other paid search initiatives
Be proactive in the optimisation and improvement of conversion rates
Assess campaigns and provide actionable recommendations for improvement.
Maintain high levels of knowledge of both best practices and strategies in the management of paid search media.
Align with ASO, SEO teams & Google Account Managers for keywords research
Identify new opportunities for paid acquisition
Create compelling ad copies
Requirements
What's your background?
Minimum 1 year experience in paid search advertising / Google Ads
Excellent understanding of digital marketing concepts and its metrics of measurement
Proactive 'can do' attitude to your work and high level of initiative
Excellent attention to detail with an ability to work effectively according to deadlines
Microsoft Office skills; Word, Excel, PowerPoint
Excellent verbal and written communication skills
If you also tick these, you will be taking the role to the next level!
Experience in Apple Search Ads, Adjust, Appsflyer
Native Swedish, Danish, German speakers are favorable.
Google Ads & Apple Search Ads certification
Understanding of Google Analytics and other reporting platforms
Experience in the iGaming industry is preferred
Here is the team in Malta you will be working alongside: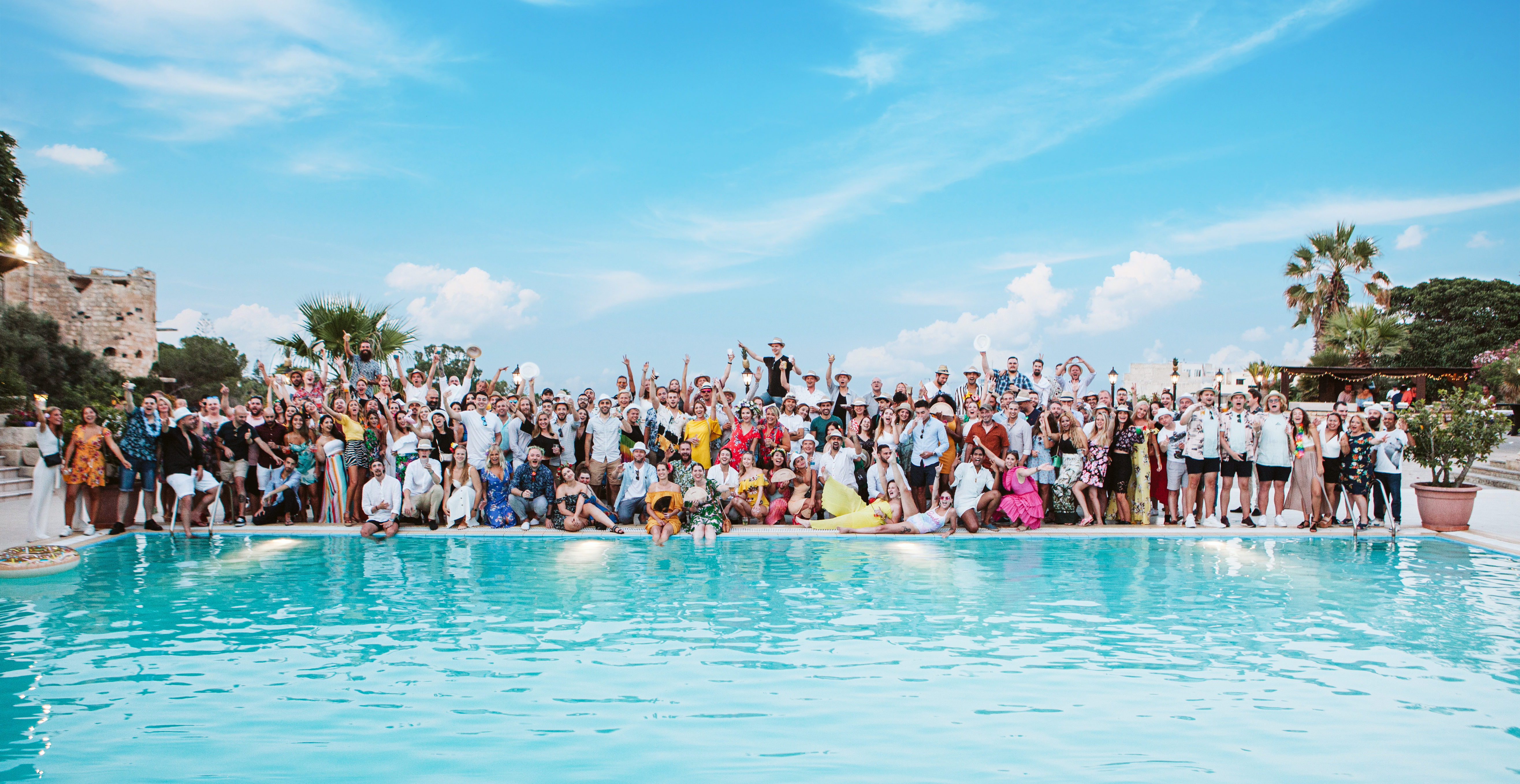 Benefits
At ComeOn Group we put a lot of trust in every individual, we know that if we get the tools and space to do what we do best, we will be both happy and deliver great things. This is why we have some of the greatest minds in the industry working here! We focus on team-work, innovation, creativity and having fun, that's why our values tell us how we should get things done!
Additionally we've got:
Wellness Allowance
Private healthcare
Bonus scheme
Team Events
Hybrid Office Set up
These benefits are subject to change & may be limited due to Covid-19.
I'm interested, what do I do next?
Waste no time and send your application expressing your interest and why you want to work for us today by sending your CV and cover letter and applying here below.
Applications might take a few weeks to review so please stay cool. We shall get back to you 😉
Are you curious how we roll!? Check it out here!
If you want to learn how we act in compliance with the GDPR, you can access our Recruitment Privacy Notice here.