Job Description
Join our growing team as our new AML Analyst! This is a great opportunity where you will be responsible to ensure that our relationships with sensitive players are aligned to what is required of us by the regulatory bodies. You should love conducting deep investigations, and turning over every stone to make sure that we have a clear picture of the case at hand. You know how to handle sensitive conversations with ease and privacy, is highly organized, and is able to reason through evidence provided by the players.
An integral part of this role is to have a problem-solving mind-set keeping in mind the company goals and ethos!
So, what will my responsibilities be?
Following the regulatory and operational risk control standards as guided by our licensing bodies and internal policies
Assisting in the implementation of our AML program with a focus on affordability and gameplay patterns
Review and approve EDD requested by the AML Team
Monitoring player activity to determine whether all is in line with the internal AML Policy
Monitoring Source of Funds and Source of Wealth procedures and enforcing them
Investigating potential PEP or potential Sanctions List matches
Assisting the MLRO with any ad-hoc reporting or tasks
Creating internal reports of unusual or suspicious transactions and/or activities to be escalated to the MLRO
Requirements
What experience and skills do I need to be considered for the role?
Here is a list of what we need you to have to assure you can succeed in our team. Fingers crossed you tick them all and if you offer more, then you even get plus points 😉
Fluent in English and if you speak Dutch or an Scandinavian language it would be considered a great plus
Possess good written and verbal communication skills
Knowledge of MS Suite , if you know your way around Tableau it's a plus
Previous experience in an AML or compliance setting is essential, with a good understanding of the iGaming industry
In depth knowledge and understanding of AML best practices and a good understanding of Responsible Gaming regulation
Ability to work on own initiative keeping in line with timeframes
Flexible, easy going and a good listener who can take in ideas and make improvements
Here is the team in Malta you will be working alongside: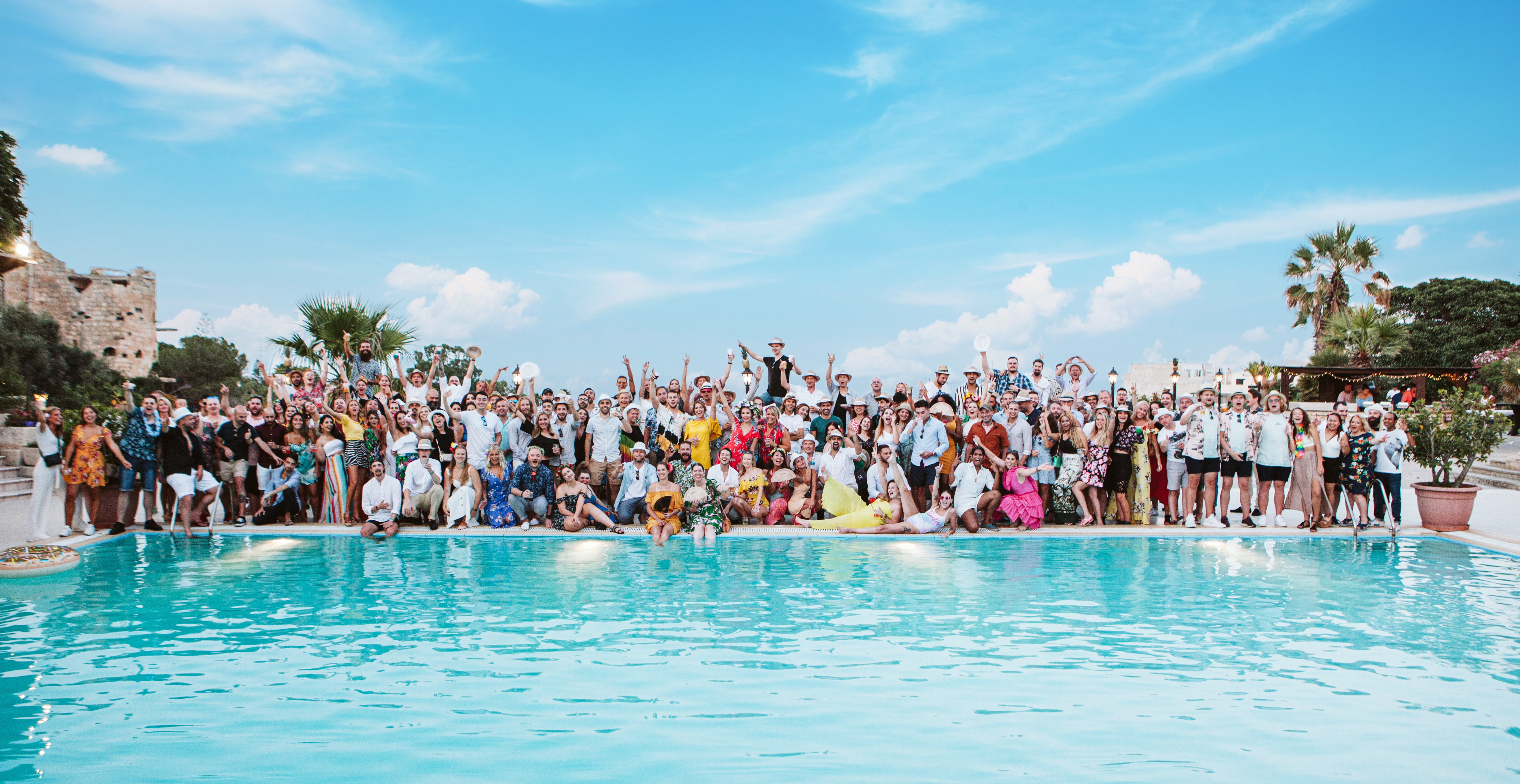 Benefits
ComeOn Group in short
Founded in 2008, ComeOn Group is a leading global player in the rapidly growing iGaming market. Having launched its first online brand in 2010, ComeOn Group is running a wide range of exciting brands across multiple markets. Operating more than 20 brands on its proprietary platform providing a secure, innovative and entertainment-led player experience across casino and sports betting. ComeOn Group is an international employer within the iGaming industry and has over 500 talented employees across 7 main locations.
So what can you expect from ComeOn as a place of work?
At ComeOn, we have adopted a Hybrid Work model which means that we offer our employees an option to pick their workstation for the day. Want to work from the office a few days a week and some days from home? That's totally fine with us! ComeOn is known for its inviting and vibrant offices that offer creative areas for collaboration and desk set-ups designed for a Hybrid Work model. When you visit one of our offices you will always be welcomed by a friendly face that will take good care of you. It's our curiosity that drives our innovative business forward and we work hard in a #runtogether spirit and we always make sure to top it up by #havingfun! You will not regret picking ComeOn as your next place of work – as you can see below from our award!
Want to know more about us just visit our website www.comeon-group.com or any of our social media channels to take a deep dive into our culture!
The ComeOn Moment
That moment when right before the roulette ball stops, or during when the penalty shoots out in the world cup final, when time slows down, when every heartbeat can be felt, when you think, whisper or scream ComeOn, ComeOn, ComeOn!
You don't have to be a gambler to work at ComeOn Group, but you have to understand the power of having something at stake, with the potential to win or lose. We have all experienced this, if not with money on the table, maybe it was our hearts!
#WeareComeOn