Job Description
We are growing our team here at ComeOn! and looking for an App Store Optimization Specialist to join our fun and dynamic team! As our ASO Specialist you will be taking care of our App Store & Google Play listings across multiple brands and markets, managing and optimising our store presence in with different localizations in order to improve our rankings and maximise our install rate.
The role will include shaping our organic strategy, competitor analysis, industry research, data analysis, reviewing visual communication and creative briefing, while working closely with different stakeholders in order to define and implement strategy across our entire portfolio.
A/B testing will be at the heart of every new idea, and play a critical role in evaluating changes in order to extract learnings and report on impact.
Does this sound like something for you? Read on!
So what will you get up to day to day?
Set up and execute App Store Optimization (ASO) strategy to optimize and improve install conversion rates and organic rankings
Stay on top of the latest developments in app store optimization on various platforms, including App Store and Google Play
Develop a testing strategy to incrementally improve install CVR leveraging continuous A/B testing
Conduct competitive analysis and research, staying up to date on the competitive landscape
Work with internal stakeholders to gain insights and identify areas for improvement
Optimize search keywords, product descriptions, screenshots, videos, icons to improve keyword rankings and install rate
Prepare creative briefs for our in-house designers
Monitor and report on keyword rankings, install rate, and effectiveness of experiments
Work closely together with the digital marketing team to ensure the ASO strategy adequately supports our digital acquisition strategy.
Requirements
Experience of data driven digital marketing – ASO, SEO beneficial but not essential
A good understanding of the mobile gaming market and app stores
Organised, analytical and detail-oriented with ability to work under own initiative
A keen sense for stand out visual communication
Excellent communication skills – both verbal and written (English language)
Energy, drive & a passion with monitoring and iterating for optimisation
Here is the team in Malta you will be working alongside: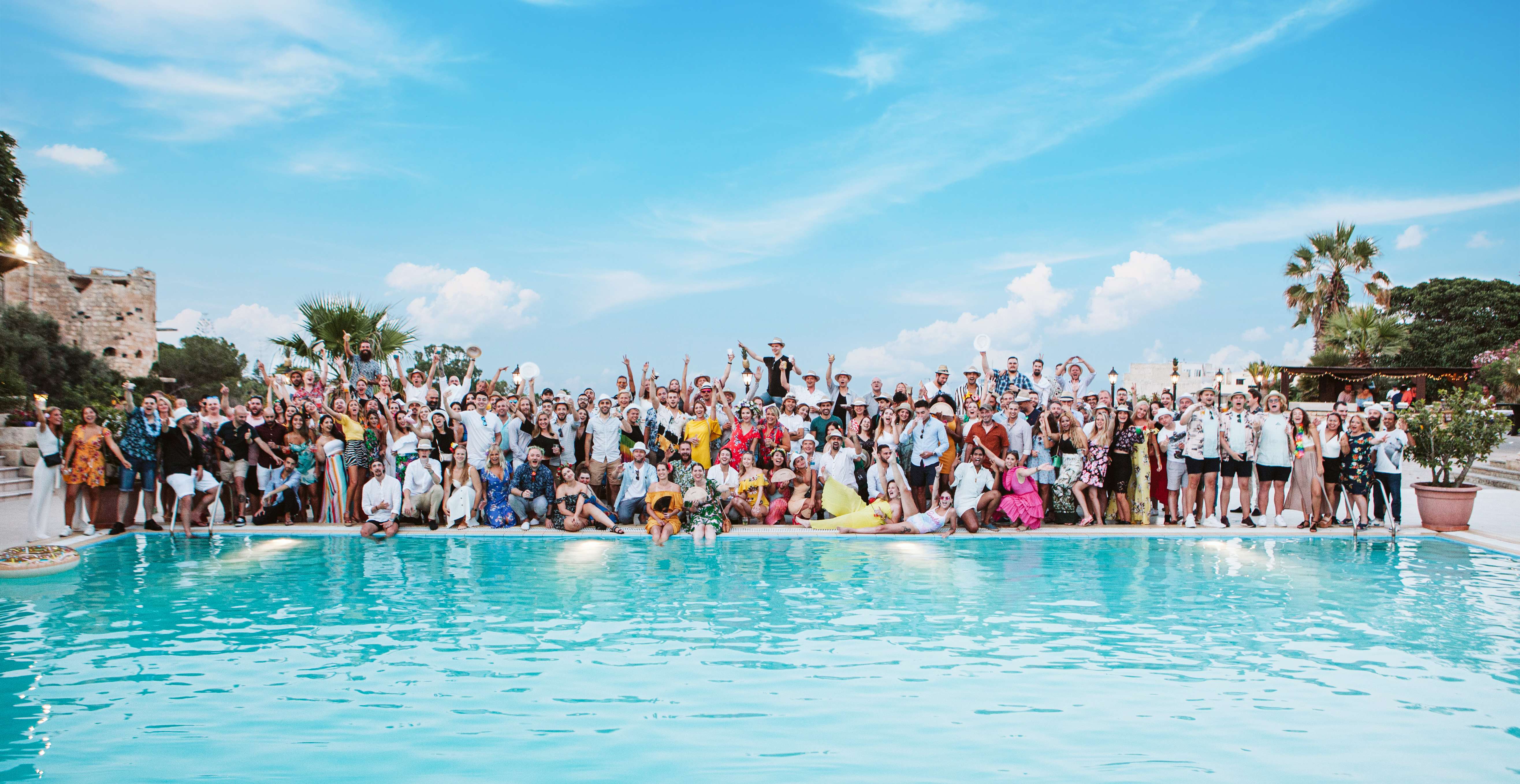 Benefits
At ComeOn Group we put a lot of trust in every individual, we know that if we get the tools and space to do what we do best, we will be both happy and deliver great things. This is why we have some of the greatest minds in the industry working here! We focus on team-work, innovation, creativity and having fun, that's why our values tell us how we should get things done!
Additionally we've got:
Wellness Allowance
Private healthcare
Bonus scheme
Team Events
Hybrid Set up
These benefits are subject to change & may be limited due to Covid-19.
I'm interested, what do I do next?
Waste no time and complete your application expressing your interest and why you want to work for us today, we like individuality so let your personality come through!
Applications might take a few weeks to review so please stay cool. We shall get back to you 😉
Are you curious how we roll!? Check it out here!
If you want to learn how we act in compliance with the GDPR, you can access our Recruitment Privacy Notice here.