Job Description
We are looking for a Data Warehouse Developer to join our growing team! Within this role you will be responsible for the maintenance and further development of the existing company data warehouse system in cloud environment (AWS / s3 / Redshift), which acts as a single point of truth for making data driven business decisions. This position is ideal for someone who would like to improve their skills in data warehouses, reporting and AWS cloud services. What's more you will be responsible for the operational aspect of the data warehouse environment, maintenance and support of the existing data warehouse load processes, ensuring that the environment of the data warehouse is healthy. Additionally, you will be involved in the data warehouse support process responding to business requests for ad-hoc reporting.
You will be responsible for monitoring and optimising the cost for our AWS cloud infrastructure, including the management of software licenses and invoices. You will also be responsible for carrying out the documenting of infrastructure and support processes.
What will you get up to day to day?
Establish a standard of best practices related to segregation of duties, data access, access to resources, technical documentation, server and system updates and system maintenance
Continuous monitoring and assessment of systems performance against defined KPIs
Research and test new technologies that can be used to improve our data warehouse processes
Maintain and support data load processes ensuring the loads are stable and the data is delivered to business in stipulated time
Maintain clear communication to business about data load failures, inconsistent data and successful loads to the respective distribution groups
Structure the team's folder repository appropriately for data warehouse administration and support process
Troubleshoot and resolve issues with the data warehouse and external data feeds
Work closely with data warehouse and BI developers on performance improvements of data load processes and reports performance
Support and assist business users in data extract / reporting requests
Performing ad hoc data analyses when required
Maintain and promote collaboration with other technical teams responsible for upstream/downstream systems
Maintain transparent communication within the team / other technical and business departments within the company
Participate in brainstorming meetings to discuss existing issues and new ideas
Participate in daily / weekly team meetings
Develop further current skill set both from technological and soft skills perspective
Requirements
What experience do you bring?
1+ years of Data Warehouse and reporting focused work experience
Hold an academic degree in a quantitative discipline such as statistics, computer science or mathematics
Experience in ETL development is desired
Experience in SQL query writing and optimisation experience is desired
Experience in database and server administration will be considered an asset
Experience with AWS platform services will be considered an asset
Experience with troubleshooting problems related to databases, software applications and servers
Experience in business analysis and requirements gathering from business users
Knowledge and understanding of data warehouse concepts (such as Kimball or Inmon methodologies)
Ability to obtain, analyse and synthesize information from multiple sources
Strong problem-solving skills
Comfortable working in a fast-paced environment whilst interacting with a variety of different disciplines
Proven ability to prioritise and deal with problems systematically and provide clear communications regarding the issues, resolution times and solutions
Keen attention to detail and data quality
Fluent in English
And then some nice to haves…
Experience with scripting and programming languages like python would be considered an asset
Work experience on supporting a data warehouse system would be considered an asset
Experience within the iGaming industry would be considered an asset
Here is the team in Malta you will be working alongside: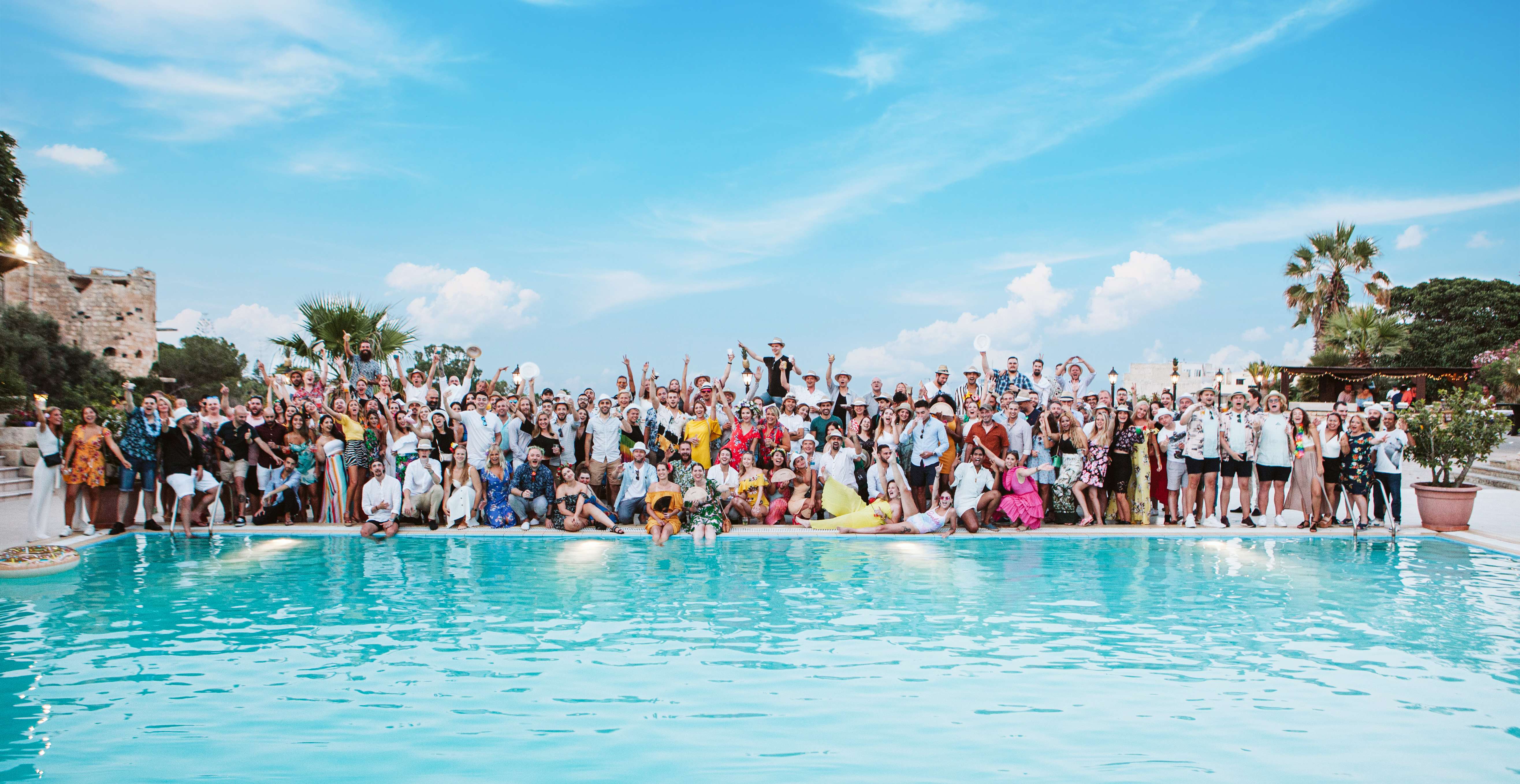 Benefits
At ComeOn Group we put a lot of trust in every individual, we know that if we get the tools and space to do what we do best, we will be both happy and deliver great things. This is why we have some of the greatest minds in the industry working here! We focus on team-work, innovation, creativity and having fun, that's why our values tell us how we should get things done!
Additionally we've got:
Wellness Allowance
Private healthcare
Bonus scheme
Team Events
Hybrid Office Set up
These benefits are subject to change & may be limited due to Covid-19.
I'm interested, what do I do next?
Waste no time and complete your application expressing your interest and why you want to work for us today, we like individuality so let your personality come through!
Applications might take a few weeks to review so please stay cool. We shall get back to you 😉
Are you curious how we roll!? Check it out here!
If you want to learn how we act in compliance with the GDPR, you can access our Recruitment Privacy Notice here.