Job Description
At ComeOn Group! we have a design team focused on marketing across our brands and we are now searching for an addition to our big creative team! As our new Marketing designer, you will be producing materials for our existing and upcoming brands that target our German customers and drive the business forward. The main functions will lie in animation and marketing design but also with strong influence for brand identity. Attention to details and following guidelines is a key skill within this role! We are searching for somebody who is passionate about developing and pushing the boundaries of the visuals that we deliver to requesters
What will your success depend on? We need you to…
– Conceptually visualize marketing campaigns
– Have strong animation skills and experience of creating HTML5 banners
– Create newsletter headers to visually support the content in our emails being sent out
– Be an active member of the creative team when developing concepts for customer activities
– Great communication and time management skills, which will help in presentations of a product, and to be strong member of group projects
– Design images for newsletters, blogs, landing pages and sites
– Design market material such as banners, thumbnails and newsletter headers for new game releases
– When needed, help your colleagues to develop new banners concepts and maintain existing banner portfolio
-Assist the senior designers to conceptualize and develop a design for customer communication and marketing campaigns
-Be creative and willing to deliver the best product to our customer
-Good organizational skills that allow for example to keep files clean for use of other team members
Requirements
A little bit about your background:
You come from an advertising or design education, and if you have worked in a digital or in-house agency that would be great! You have experience working with marketing graphics for web and have the ability to follow brand and style guidelines and create new graphics in the same style. You are strong in Adobe Creative Suite especially Photoshop, Illustrator and After Effect and are good at animation, illustrations and photo manipulation. You've got a creative eye for colour and form and good knowledge in conversion design for web. You are eager to get started and work towards deadlines to deliver the best product with a keen eye for aesthetics and detail. What's more, you are team oriented, a strong team player but you also enjoy working on personal projects from time to time. We expect you have a strong portfolio of animation, illustrations and other graphics! If you have a good level of the German language, have previously worked in iGaming and have some knowledge in HTML, CSS, WordPress and Bannerflow this would be considered a plus!
Here is the team in Malta you will be working alongside: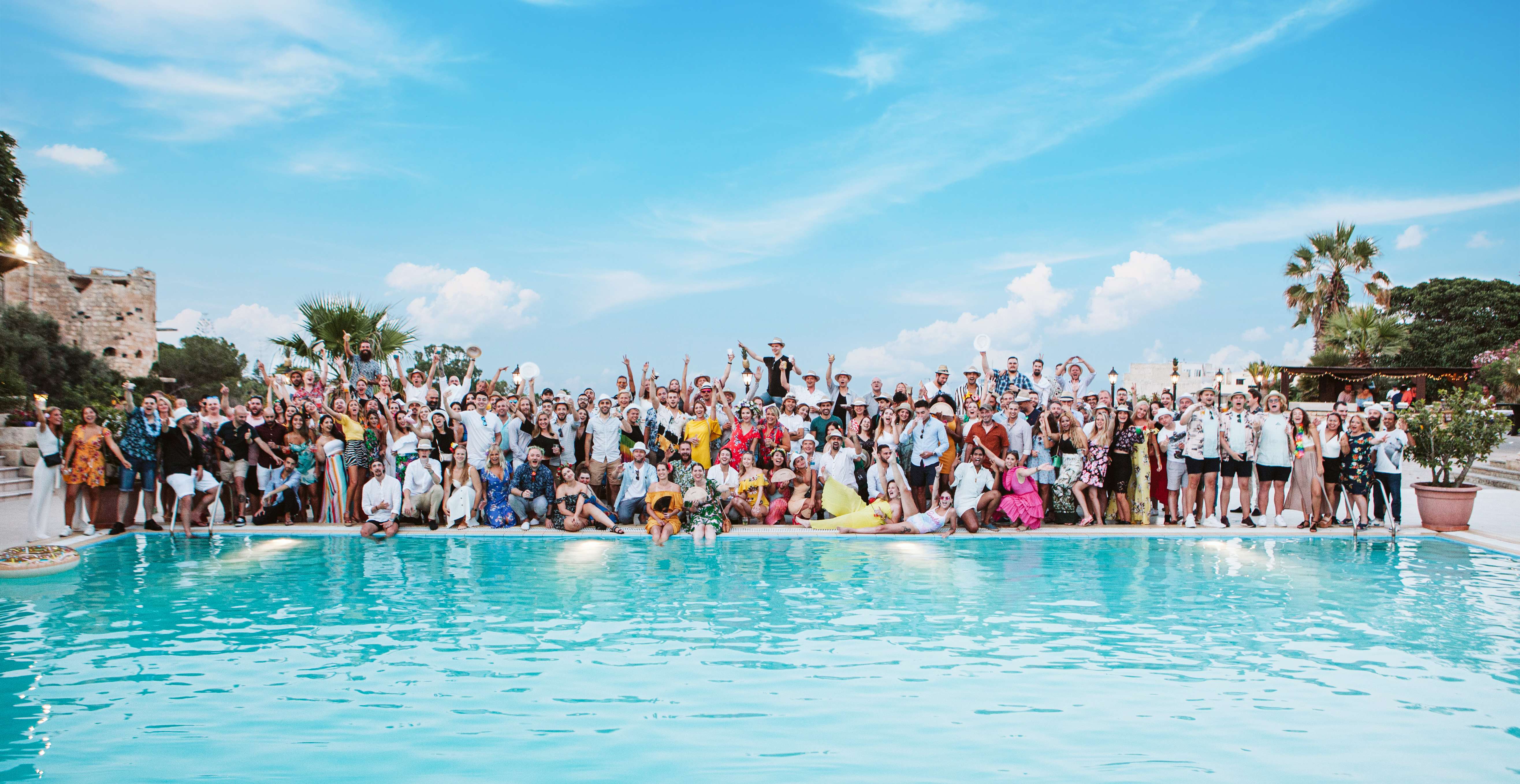 Benefits
At ComeOn Group we put a lot of trust in every individual, we know that if we get the tools and space to do what we do best, we will be both happy and deliver great things. This is why we have some of the greatest minds in the industry working here.
Working hard also means that we need to be able to recharge our batteries once in a while, this is the reason why we want our office atmosphere to be relaxed and cosy, come by and challenge us in a game of ping pong or Fifa and if you're not into that, a studio session at the local gym or a cold drink from the fridge on a Friday late afternoon might be your type of melody.
I'm interested, what do I do next?
Waste no time and complete your application expressing your interest and why you want to work for us today, we like individuality so let your personality come through!
Applications might take a few weeks to review so please stay cool. We shall get back to you 😉
Are you curious how we roll here at ComeOn Group!? Check it out here!
If you want to learn how we act in compliance with the GDPR, you can access our Recruitment Privacy Notice here.