Job Description
Are you a positive people's person with the skills of a doer? Are you organised, a good communicator and knows the importance of bringing people together? Then this might be the next challenge in your career. We are looking for an Office Manager who will be responsible for curating the experience of our team in the various spaces they inhabit – whether that is their home or office environment. You'll be working closely with the People team, the visual design team and champions across the business! You are a multi-tasker able to wear different hats, whether that is negotiating with the building managers to making sure that the office is running smoothly, managing day to day and supporting the business as a whole.. we are after someone who does not shy away from a challenge!
What will you get up to day to day?
The Office Manager will be the spider in the web making sure that the Malta office runs smoothly. From making sure that Friday drinks go well, to planning the next big event and making sure that all new starters get their merch packs! Anyone that walks through our doors should feel welcome and that's where you come in. You will be the go-to person for everything that has to do with the office but it is important that you see and solve things before anyone else does!
It is super important that you are information-seeking and know what's going on around you and also in the world. We think that this is important that we always keep our offices up to date! We are diverse and equal within the company therefore we believe that you have the same values.
We believe that the profile described above will be awesome at executing below tasks
Be the office superstar, from A to Z.
Contribute and help develop the interior design of the office and make sure that our office looks awesome at all times.
Assist the HR team with onboarding new starters, and offboarding of leavers.
Prepare welcome packs & leavers gifts, lunches, anniversary gifts etc.
Manage relationships with key suppliers and stakeholders related to office management (e.g., office vendors, service providers, office lease, cleaning and catering services).
Make sure that Friday drinks and other office events go off without an issue.
Brainstorm ideas with the rest of the People team when organising company events i.e summer party, Christmas party, random events during the year.
Manage the relationship with the building management team
Order the stationery, furniture, supplies that the office needs
Ensuring that Health & Safety Policies are up to date
Record and manage the office budget
Requirements
What's your background?
You are a positive people's person with a priceless charm, an energetic doer with your heart in the right place! You have a keen attention to detail and are highly organised, always striving to find good and effective solutions. You have great communications skills with lots of honesty are a well organised planner with a good level of written and spoken English. You know how to navigate a computer and online applications and are willing to work at events. What's more you have the ability to work in close coordination and collaborate with the rest of the People team, other departments and build relationships and trust with a broad range of individuals across the organisation. We would consider it a huge plus if you have used Canva or any other illustrative program in the past, have experience in working with Social Media/Communications and if you have managed an office move project in previous experience.
Here is the team in Malta you will be working alongside: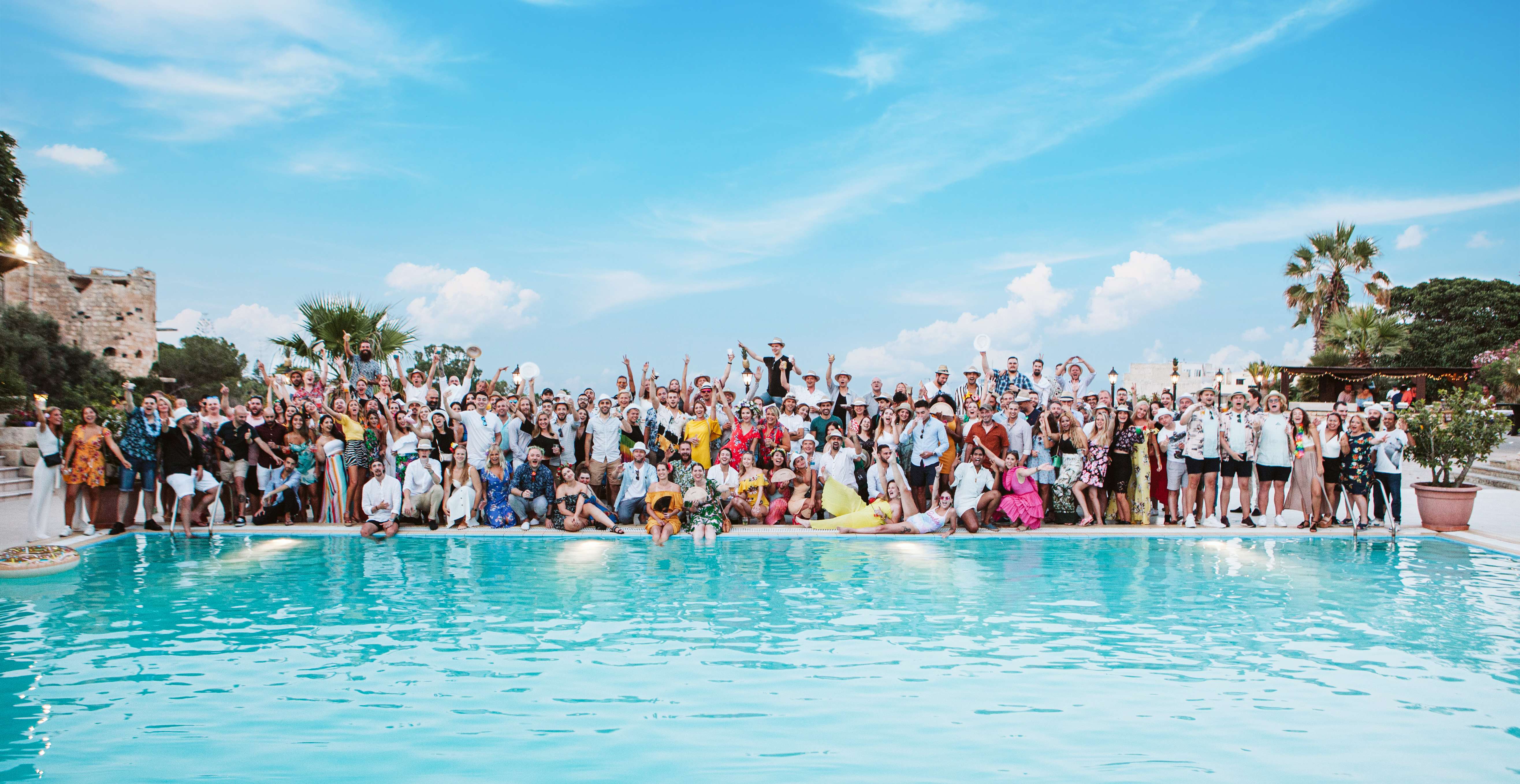 Benefits
At ComeOn Group we put a lot of trust in every individual, we know that if we get the tools and space to do what we do best, we will be both happy and deliver great things. This is why we have some of the greatest minds in the industry working here! We focus on team-work, innovation, creativity and having fun, that's why our values tell us how we should get things done!
Additionally we've got:
Wellness Allowance
Private healthcare
Bonus scheme
Team Events
Hybrid Set up
These benefits are subject to change & may be limited due to Covid-19.
I'm interested, what do I do next?
Waste no time and complete your application expressing your interest and why you want to work for us today, we like individuality so let your personality come through!
Applications might take a few weeks to review so please stay cool. We shall get back to you 😉
Are you curious how we roll!? Check it out here!
If you want to learn how we act in compliance with the GDPR, you can access our Recruitment Privacy Notice here.