Job Description
We are growing our Talent Acquisition team and are looking for you to join as our new TA Specialist! Here at ComeOn Group our greatest asset is our People, and we are looking for a hands-on, dedicated and motivated team player who will be a brand ambassador for ComeOn in everything you do, ensuring a positive working environment and exceptional employee experience!
You're a people's person with a passion for recruitment who loves building relationships with colleagues and hiring managers! We expect you are well-organised and can keep your cool when multitasking with the ability to prioritise according to deadlines. What's more, you are a problem-solver with the ability to come up with solutions to any obstacles that may arise and have good communication skills with team members and key stakeholders.
Forming part of our busy People team you will be involved with assisting with some tasks related to HR admin as required, giving you great exposure to new fields and policies within a multicultural organisation. Ultimately we are looking for someone with a positive attitude, a true 'go-getter' who is happy to lend a helping hand and give things a go whilst delivering to the best of their ability!
With several open roles and new people joining the family every month you will be in contact with candidates as well as newly engaged employees enhancing their recruitment and onboarding experience. This is your chance to learn the ropes when it comes to People and Organisation in a fast-paced multicultural environment alongside proactively developing good working relations with managers and colleagues within the business. We are looking for someone hard-working, self-motivated and a true team player at heart! Through your exposure to recruitment, you have the confidence and ability to ensure processes are handled smoothly with open lines of communication and transparency at all times!
So, lets break it down a bit.. What will you get up to day to day?
Talent Sourcing- proactively using channels to search for talent and headhunting via social media, job boards, career fairs and other relevant channels, aside from receiving direct applications
Coordinating the recruitment process from start to finish, focusing on Operational recruitment and other departments as required
Ensuring the recruitment process runs smoothly by regular follow up with hiring managers on status of candidates application and the priority of the recruitment process

Taking initial screening
Organising and scheduling interviews with all parties in a timely manner
Sending assignments if needed
Providing feedback/updates to candidates on their application along the process
Processing reference requests
Presenting offers
Ensuring a positive employee experience from the commencement of employment
Taking full ownership and managing your roles and applications on our ATS whilst giving regular feedback to the TA manager.
Proactively increasing our Talent Pool of candidates for future growth and suggesting better ways of working
Reviewing Job Descriptions from hiring managers and assisting to create them when necessary
Creating Job Ads and always adapting to the ComeOn TOV (tone of voice) to attract the best talent on social media platforms, proposing creative and engaging recruitment material and advertising
Supporting with employer branding activities together with the People team
Advertising vacancies through appropriate channels (following process as business needs require)
Liaising with 3rd parties (i.e. recruitment agencies) on their candidate's applications
Communicating and informing the TA Manager regarding any recruitment partnership negotiations or agreements
Assisting with updating content on career page/social media channels relating to recruitment
Sending out internal communication on new roles together with People team
Providing feedback and following up on effectiveness of recruitment channels to the TA Manager
Informing the TA Manager of any talent acquisition costs for reporting purposes as requested
Staying up to date with new exposure possibilities
Working with the HR Team to ensure a smooth on-boarding process
Helping with the relocation arrangements, work permits and other HR tasks when required
Providing feedback/updates to candidates and hiring team
Be a brand ambassador and represent the ComeOn experience and values at all times
Requirements
What's your background?
You come with previous experience within recruitment, ideally within a similar industry and have knowledge of tech recruitment. You have strong English communication skills, both written and spoken and are confident using MS Office Suite & online applications (any additional tools is a plus). You are comfortable with using an ATS and advertising externally and have confidence and experience carrying out interviews whilst providing candidates with a positive employee experience! We expect you are a true 'people person' , approachable and sociable bringing positive energy to others! You are well-organised with good attention to detail and confident with multi-tasking with the ability to switch hats easily when working on various projects. What's more, you have knowledge of job advertising using different online channels to promote our current vacancies giving a creative and innovative approach. Experience in igaming and would be considered a great plus!
Here is the team in Malta you will be working alongside: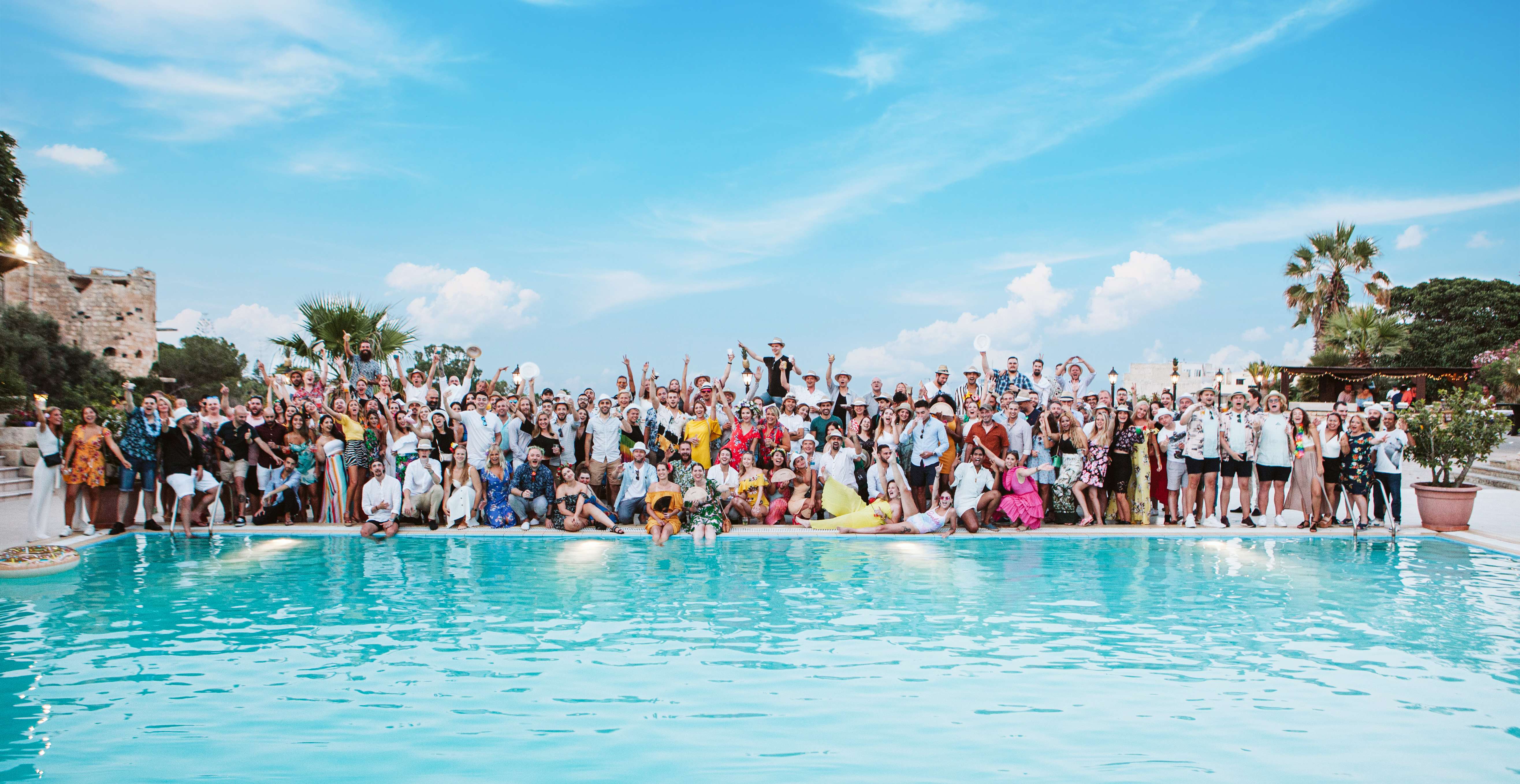 Benefits
At ComeOn Group we put a lot of trust in every individual, we know that if we get the tools and space to do what we do best, we will be both happy and deliver great things. This is why we have some of the greatest minds in the industry working here! We focus on team-work, innovation, creativity and having fun, that's why our values tell us how we should get things done!
Additionally we've got:
Wellness Allowance
Private healthcare
Bonus scheme
Team Events
Hybrid Set up
These benefits are subject to change & may be limited due to Covid-19.
I'm interested, what do I do next?
Waste no time and complete your application expressing your interest and why you want to work for us today, we like individuality so let your personality come through!
Applications might take a few weeks to review so please stay cool. We shall get back to you 😉
Are you curious how we roll!? Check it out here!
If you want to learn how we act in compliance with the GDPR, you can access our Recruitment Privacy Notice here.