Job Description
We are on the search for a highly experienced, self-driven Talent Acquisition Manager looking to join us for an 11 month Maternity Cover in our Malta office! We are after an experienced leader, with a proven track record in people management who will act as a support and mentor to the team, providing regular feedback and training to bring out the best potential and encourage developmental growth. We expect you are a highly motivated individual who is accustomed to working under high pressure and has a knack for assessing good fit for our organisation in accordance to our values!
As the manager of our growing TA team, you will form part of our People division working closely with our dedicated team across multiple locations. Among many of your responsibilities will include Team Management, Weekly and Monthly Reporting, working on High level projects as well as the coordination of recruitment processes from start to finish.
To be able to spin many plates at the same time is a skill, to be able to do this and remain calm and professional is an entirely different ball game! You will be expected to take full ownership and management of your team as well as provide training and manage ongoing recruitment projects whilst delivering positive results within tight deadlines!
Forming part of our busy People team means you will also be involved with assisting with some tasks related to HR admin as required, giving you great exposure to new fields and policies within a multicultural organisation.
So, lets break it down a bit.. What will you get up to day to day?
Support with the maintenance of our recruitment strategy and upcoming plans for the future
Manage the TA function in Malta and align with other locations.
Overlook and manage the entire recruitment function across all locations, including but not limited to Malta, London, Stockholm, Umea, Istanbul, Gibraltar and any other locations required
Manage a team of direct reports providing ongoing support, mentoring, training and encouraging ongoing development
Carry out internal training as required to hiring managers, new starters and employees
Overlook and report on recruitment and advertising costs keeping within allocated budget
Create and maintain weekly monthly and quarterly reporting.
Work on employer branding initiatives together with the People team across locations
Lead and manage high level recruitment projects
Carry out market mapping for specific high level projects as required
Provide insight to salary benchmarking and conducting competitor analysis
Carry out Internal surveys focusing on recruitment and training feedback, and any other topics that are relevant or requested
Support all stakeholders in the company during recruitment projects and processes
Advise on recruitment, strategies, acting as a source of support for Hiring Managers & Key Stakeholders within the business, through regular discussions around recruitment needs within the organisation globally
Propose creative and engaging recruitment material and advertising
Coordinate recruitment processes and projects from start to finish, (screening applications, organising, conducting interviews and providing objective feedback)
Source candidates via social media, job boards, career fairs and other relevant channels
Keep up with the latest trends of talent acquisition and implementing suggestions for improvement
Maintain and manage processes through our ATS and proactively increasing our candidate talent pool for future growth
Keep track of talent acquisition costs and compiling reports on a weekly and monthly basis
Stay up to date with new exposure possibilities
Work with the HR Team to ensure a smooth on-boarding process
Assist with the relocation arrangements, work permits, consultancy agreements working closely with multiple departments globally within our organization
Requirements
What's your background?
You come with 7+ years recruitment experience within the igaming industry, have good knowledge of tech recruitment and strong communication skills in English, both written and spoken. You have experience providing training, managing teams, managing high level projects as well as managing ongoing recruitment on a day to day basis. You are confident with giving presentations and carrying out reporting, have strong knowledge of Microsoft Excel and have good knowledge and experience in online advertising. You have worked with Canva and/or other advertising/ design tools which enable you to portray our culture and values through creative and innovative external advertising. What's more, we expect you are confident and have worked with ATS systems previously and have excellent time management and organisational skills. If you have good understanding of HR practices, this would be considered a plus!
You thrive under pressure and multi-tasking is your middle name! Through your proactive and enthusiastic approach you are able to encourage and motivate others and come up with effective solutions to solve any issues, challenges or problems
Being a senior within the team, we expect you are a supportive team player who is always ready to lend a helping hand and step in as needed! You are a true ambassador and leader for ComeOn who is committed to the continuous improvement and support of our positive employee experience.
Here is the team in Malta you will be working alongside: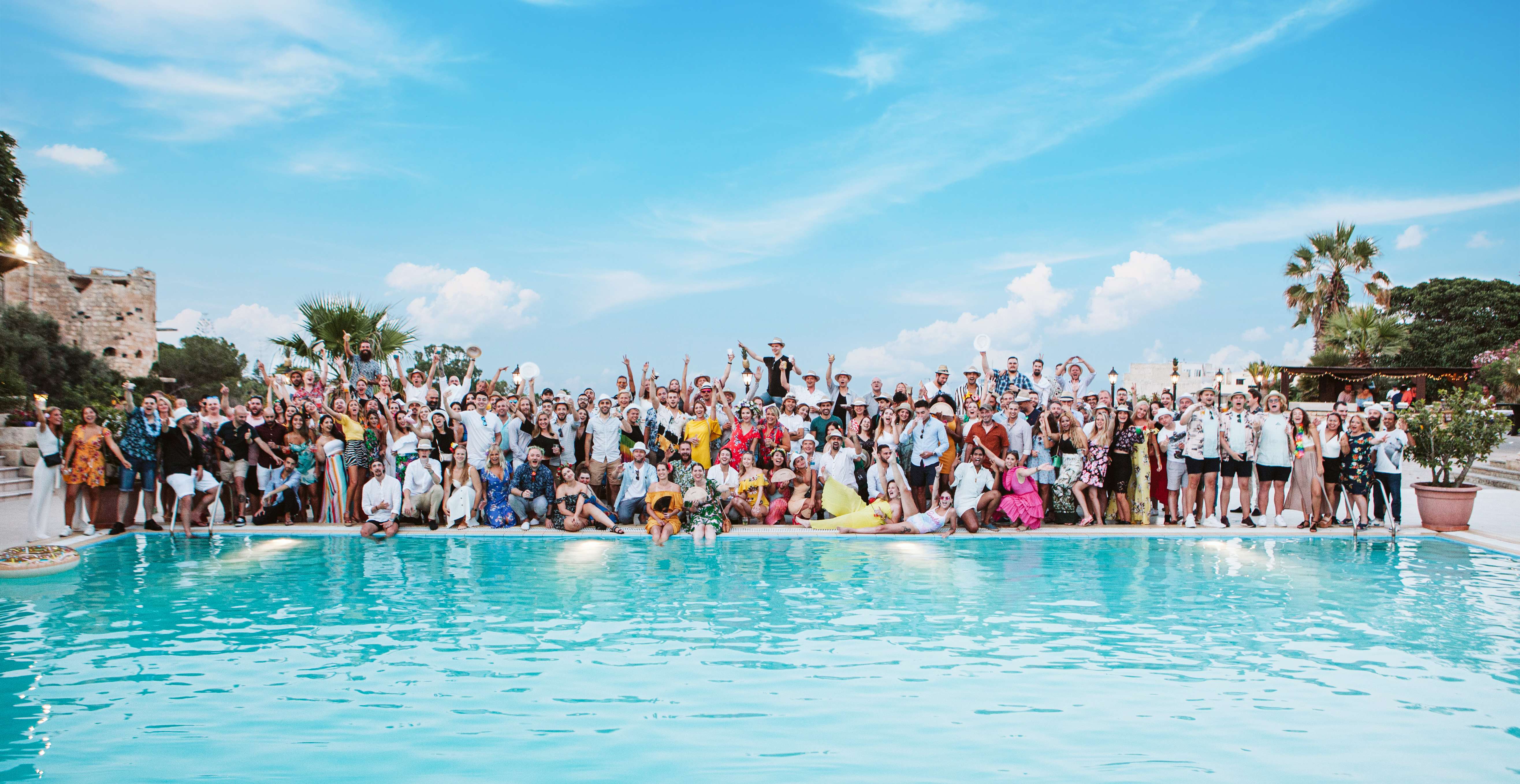 Benefits
At ComeOn Group we put a lot of trust in every individual, we know that if we get the tools and space to do what we do best, we will be both happy and deliver great things. This is why we have some of the greatest minds in the industry working here! We focus on team-work, innovation, creativity and having fun, that's why our values tell us how we should get things done!
Additionally we've got:
Wellness Allowance
Private healthcare
Bonus scheme
Team Events
Hybrid Set up
These benefits are subject to change & may be limited due to Covid-19.
I'm interested, what do I do next?
Waste no time and complete your application expressing your interest and why you want to work for us today, we like individuality so let your personality come through!
Applications might take a few weeks to review so please stay cool. We shall get back to you 😉
Are you curious how we roll!? Check it out here!
If you want to learn how we act in compliance with the GDPR, you can access our Recruitment Privacy Notice here.