Job Description
We are looking for a German speaking Compliance Officer to join our team! So if you are looking for an exciting challenge, want to work with great talent and expand your experience, then look no further!
As our new Compliance Officer you will be responsible to ensure compliance with the German regulations for ComeOn Group. The role covers licence application, implementation and ongoing compliance. You will also be investigating and replying to complaints escalated to third-party dispute resolution bodies and escalating gaps identified in procedures undertaken. What's more, you will liaise with internal and external stakeholders to ensure compliance is maintained.
So what will you get up to day to day?
Keep up with new regulatory requirements and follow up internally on their implementation
Provide assistance when dealing with customers' complaints raised internally
Investigate and draft formal replies to third-party dispute resolution bodies
Review procedures and ensure that they are up to date; propose and drive changes thereof where necessary
Draft policies
Assist with internal and external audits
Prepare reports for management
Collect data for reports collected by relevant authorities
Review and prepare terms and conditions
Prepare and delivery employee training on different regulatory issues and ComeOn Group's policies and procedures;
Participate in general company administration;
Assist the head of compliance with the compilation of data and with recommendations for improvement to maintain compliance
Requirements
What's your background?
You're a native German speaker, with 2 years of experience in the gambling industry preferably in Compliance! You have excellent written and verbal skills in both German and English topped with great time-management and the ability to work under pressure. Through your experience you have acquired effective analytical skills which enable you to identify any potential risks, benefits and impacts both on the business as well as licences. What's more, if you have working knowledge of Jira or are familiar with basic IT tools, this would also be considered a plus!
Here is the team in Malta you will be working alongside: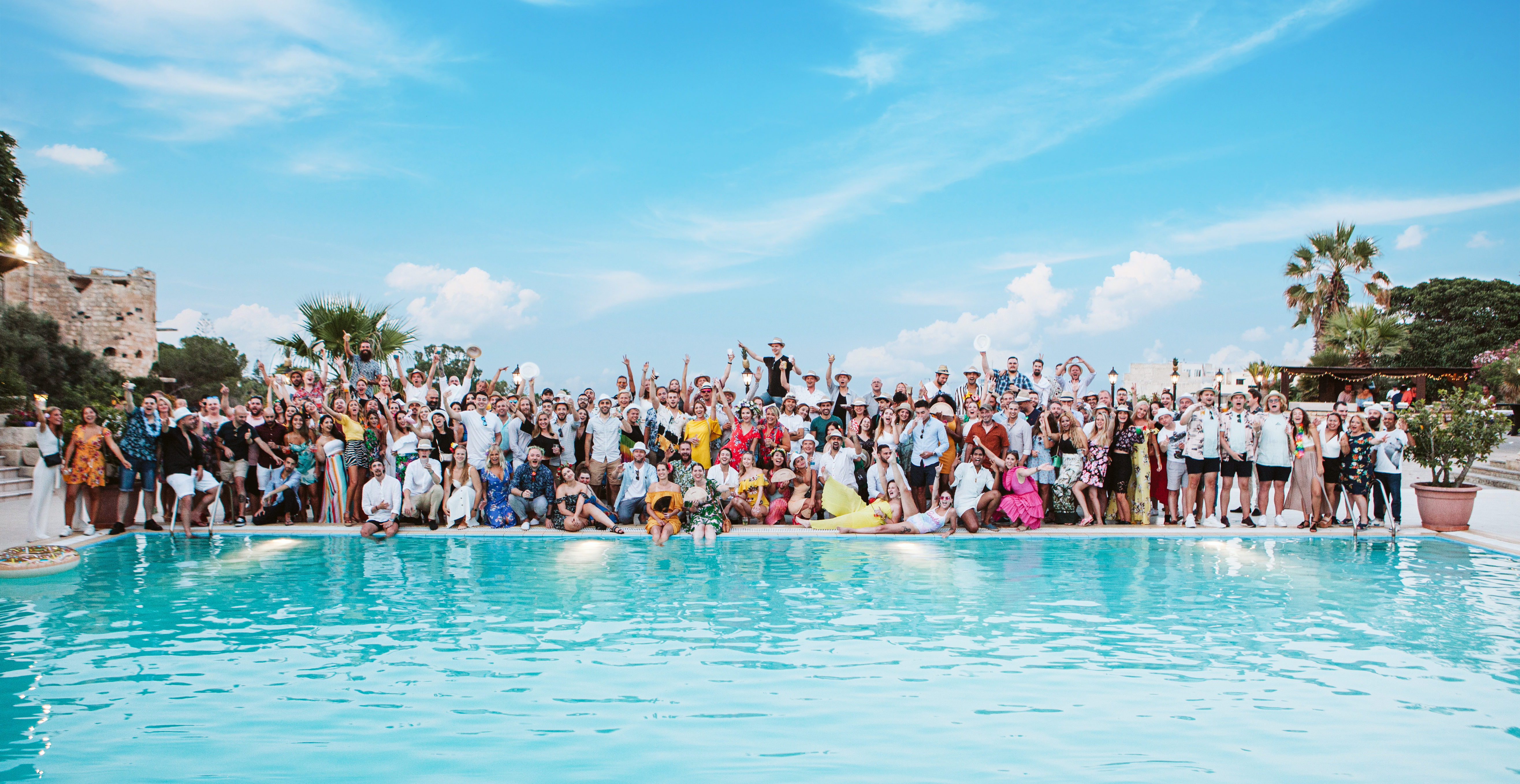 Benefits
At ComeOn Group we put a lot of trust in every individual, we know that if we get the tools and space to do what we do best, we will be both happy and deliver great things. This is why we have some of the greatest minds in the industry working here! We focus on team-work, innovation, creativity and having fun, that's why our values tell us how we should get things done!
Additionally we've got:
Wellness Allowance
Private healthcare
Bonus scheme
Team Events
Hybrid Office Set up
These benefits are subject to change & may be limited due to Covid-19.
I'm interested, what do I do next?
Waste no time and complete your application expressing your interest and why you want to work for us today, we like individuality so let your personality come through!
Applications might take a few weeks to review so please stay cool. We shall get back to you 😉
Are you curious how we roll!? Check it out here!
If you want to learn how we act in compliance with the GDPR, you can access our Recruitment Privacy Notice here.